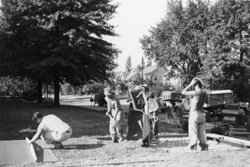 Our company's origins date back to 1947 when three brothers; Angelo, Peter, and Roger Marchi established P.A. Marchi, Inc. Operating from their location on St. Clair Avenue north of Fifth Avenue, they became well known as one of the premier concrete contractors in the city. After nearly forty years, the decision was made to retire in 1986, at which point the company was subsequently dissolved.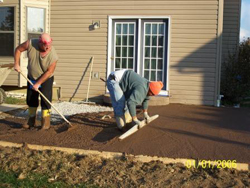 Angelo's grandson Anthony Marchi began working in the concrete industry in 1997 while still in high school and spent most of the next ten years working for multiple concrete contractors in many segments of the industry. Along the way he was extremely fortunate to work along side and learn from some of the top craftsmen in the industry. After graduating from college in 2002 with a bachelor of science degree, Anthony began meticulously rebuilding his grandfather's company from the ground up. Finally, in the spring of 2007, the company was successfully re-launched as A.P. Marchi, Inc.
Then and Now
Even after more than 30 years, some methods of pouring concrete remain just as effective in the present as they did in the past. On the left, P.A. Marchi, Inc. uses a line pump to pour a swimming pool in 1973. Fast forward to 2009, and A.P. Marchi, Inc. is shown on the right using a line pump to pour a patio and steps.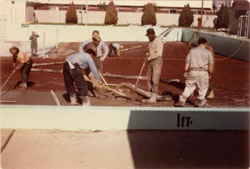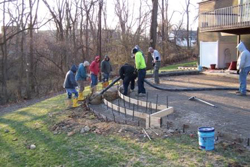 In October 2015, along with Anderson Concrete, we helped complete a patio that was left unfinished by another contractor. Below is ABC6's news broadcast of the story, click the video to play.